Business process Automation services for every business from startups to enterprises
---
Drive productivity and efficiency by automating repetitive tasks and improving processes
Are you finding it difficult to scale your business with your current processes?
Business process automation can help you create a streamlined workflow and drive sustainable business growth.
Iotasol is a Global software development company with proven expertise in Business process automation services. Business process automation steers growth and profitability for businesses by cutting down costs, improving delivery time, and positively impacting the quality of service.
We believe that every business is unique and they should have their distinct processes to function optimally and stay ahead of the competition. We conduct proper business analysis and share an expert opinion on the best business process automation pathway your business should follow.
We aim to build solutions that can quickly adapt to changing business needs at any given time, help teams collaborate effectively, and reduce the chances of human errors.
Iotasol's BPA solutions helps you achieve your defined targets within the time limit designated for it.
Benefits of Business Process Automation
Saved time by automating repetitive tasks

Transparency in processes

Easier collaboration

Enhanced accountability

Streamlined workflows

Increased productivity
Iotasol has added value to the following industries through
automation of processes.
Healthcare

Information Technology

Transportation
Wholesale and Retail

Finance

Manufacturing
Looking for Workflow and Process Management solutions?
Reach out to us
What makes Iotasol the best fit for your Business Workflow Management?
Stable technical partnership
We go beyond acting as a development team, we believe in understanding the vision and the purpose of any business and offer the best-fitting solutions.
Global presence
We have offices in many countries and we extend our services across various locations like Australia, Canada, USA.
Business analysis
We conduct thorough business analysis and create a plan around what can work and what cannot for your business. We like to have logical discussions with our clients where we are upfront and honest about any client plans that are not very potent in terms of scaling your business.
Agile methodologies
We use Agile development methodologies that ensure incremental improvements and lead to delivering the final product in compliance with the discussed vision.
Timely delivery
On-time delivery and cost-effective prices are the highlights which prompt small businesses to take the desired action toward digital transformation via our business process automation solutions.
Our services for Business Process automation
>

Cloud-based process automation

>

AI-based process automation

>

ML-based process automation

>

Workflow automation software

>

Retail store automation

>

Client relation management
Why choose Iotasol
Iotasol brings to the table more than 12 years of extensive experience in building excellent software solutions. We have streamlined workflow and process management for businesses with our collaboration successfully.
Work Ethic
We go beyond blind compliance and rather exceed client expectations by initiating process improvement with our expert inputs.
Identify Processes to Automate
Our team helps clients identify existing business process that can be automated.
Demonstrated ability to deliver quality solutions
We have an excellent track record in delivering qualitative soolutions in defined timeline.
Relevant skills and expertise
we always keep ourselves well versed with latest trends in software solutions and implement them in our projects.
TESTIMONIAL
Hear it from our clients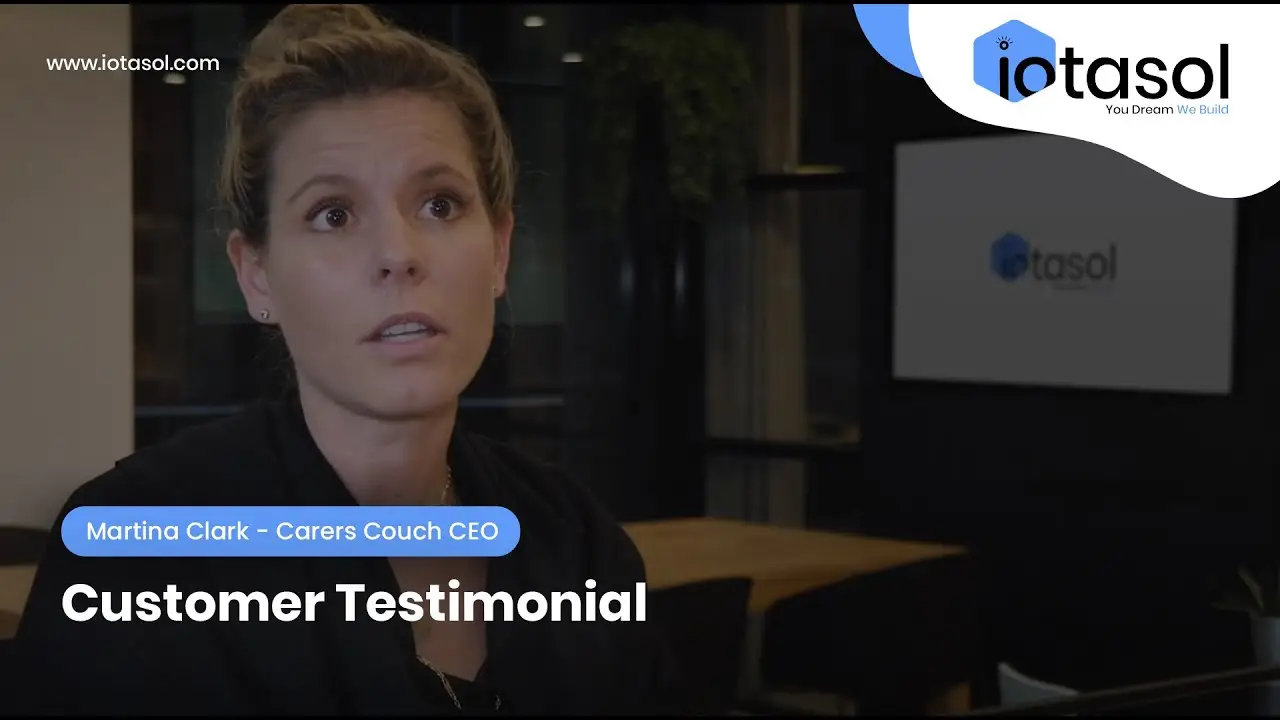 A Glimpse into our projects from Various Business Domains
Gather
Gather is a software solution that has helped funeral homes become more productive by replacing manual work with a digital system as well as driving revenue growth by saving time and improving service.
iBAG
iBAG app is a holistic mobile app platform using which dry cleaning customers across Australia can manage their regular dry cleaning service requirements on the go.
Brokersumo
Brokersumo is a one-stop solution to manage the commissions, accounting, and back office services for real estate brokerages and agents. It has a robust system to automatically calculate agent commissions