How can eCommerce transform businesses in 2023?
Introduction
The cut-throat competition in the eCommerce landscape requires businesses to make calculated efforts in 2023 to have an edge over the others. Long-term strategies have taken a toll as more and more businesses are focussing on making quick money.
Research says that the defining elements of the eCommerce future will be centered around getting rid of third-party cookies, rise in acquisition costs, and leveraging the power of social commerce. Authenticity, availability, and customer engagement have to be the major goals for 2023.
Also, with social media gaining importance, Content is bound to be the fundamental key to business success. Research says that sales through social media platforms will experience three times hike by 2025.
Another research states that 30% of online shoppers are making social media purchases in the US. China turns out to be the world leader when it comes to social media purchases.
At the end of the day, the entire game is about customer retention and acquisition. Also, to win customer loyalty and attract new ones, it is significant to create quality and customer focussed content in a timely manner.
It is the right time to ask yourself if your company is doing what needs to be done in the current scenario for e-commerce business success.
Dominant eCommerce trends of 2023
This blog will walk you through the hottest eCommerce trends for 2023 , so that, you can carry the required introspection and analysis to decide on your next step.
a. Leverage automation for productivity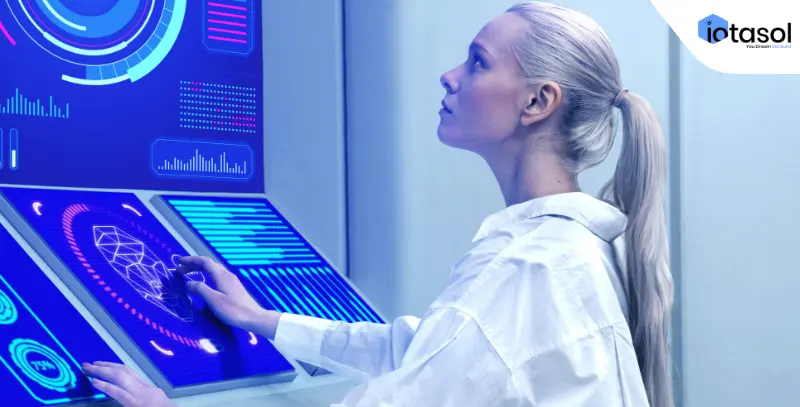 E-commerce business owners are constantly looking to gain more orders and newer customers. But with the business scaling, they tend to get caught in the web of thousands of repetitive tasks. The goal of automation is to accomplish a task with as little human intervention as possible.
While making sure that the inventory is properly displayed on your website, orders are being packaged and dispatched properly and a track of all the payments are being maintained is very important, it leads to a lost focus on finding new growth avenues, marketing ventures, improving customer service, etc.
In this scenario, e-commerce automation can act as a viable solution. Some examples of eCommerce automation can be
Inventory management using an automated system to auto republish the status when a particular product is in stock or out of stock.
Segmenting customers on the basis of factors like order histories, demographics, total time spent, etc.
Scheduling sales campaigns by using features like automatically implementing discounts, uploading new products in the category of sale, etc.
b. Machine learning for personalization and process improvement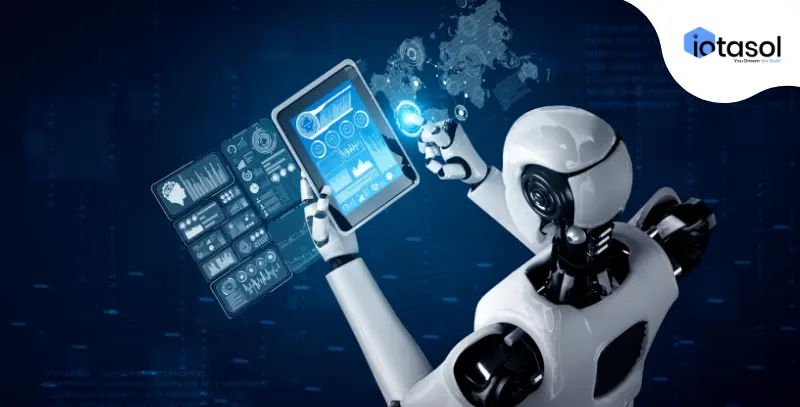 When machine learning and big data come together, they have the potential to go beyond just automation. Rather, they can take care of many such processes efficiently which are either not possible to do or require way too much effort and time to get accomplished.
It definitely helps in providing a great customer experience by incorporating eCommerce personalization.
For instance- when we see recommendations on shopping sites based on what we have purchased or liked earlier, then it is artificial intelligence or machine learning playing its role by analyzing our buying history and presenting similar choices.
This way machine learning is used for different purposes like collecting, and analyzing data to provide personalized shopping experiences, optimizing prices, getting customer insights, executing marketing campaigns, etc.
This kind of data analysis also helps in spotting any fraudulent orders or any sort of breach in the policy.
Experts believe that with time, machine learning will be less dependent on data scientists. if implementing a machine learning solution is on your mind for your business, make sure you understand the areas where you require such intervention. For example- using a chatbot can serve the purpose if you feel you are lagging behind in customer support.
Experts believe that with time, machine learning will be less dependent on data scientists. if implementing a machine learning solution is on your mind for your business, make sure you understand the areas where you require such intervention. For example- using a chatbot can serve the purpose if you feel you are lagging behind in customer support.
c. Voice commerce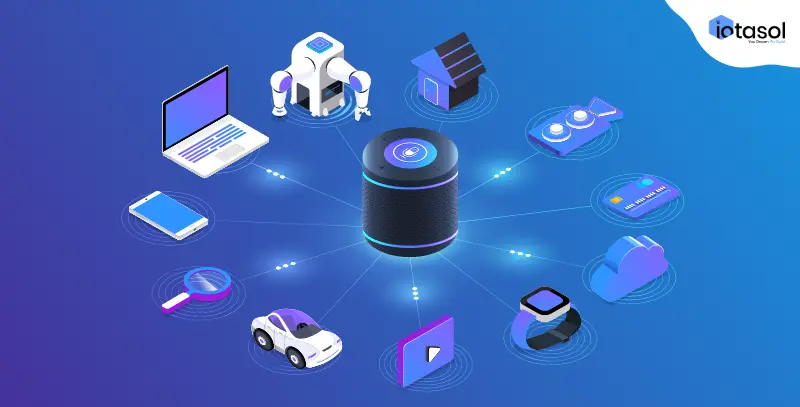 If we go by the numbers, in 2019, around 45% of millennials made use of voice search assistants to carry on any shopping activity. With this technology becoming common and people adapting to its comfort, the number of voice searches is only bound to rise.
While saying that we can order stuff using voice search without even looking at the products is a bit too much to believe but reordering definitely seems possible using a voice assistant. For example, saying, 'Alexa, put my sunscreen in the cart.' In that case, Amazon or the respective website remembers the brand and quantity you chose earlier, thus making reordering very easy.
Voice commerce is definitely going to be the big trend in 2023. Research says that around 75% of U.S. households will use smart speakers by 2025.
Voice search offers accuracy as well as convenience which makes this trend successful. Optimizing your eCommerce content for voice search is an important step for you to be found because the keywords used for voice are different from the written keywords.
Keeping the behavior of users in mind, using trigger words like' how', 'what', 'when, etc, and using long-tail keywords, avoiding complex words are some important tips to follow while optimizing your eCommerce content for voice search.
d. PWA for better mobile commerce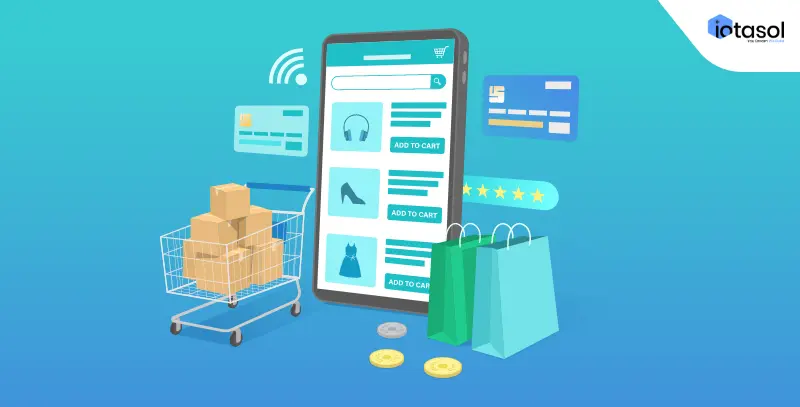 Progressive Web Apps are the medium for the big brands to reign in the arena of mobile shopping. PWAs are the result of game-changing technology that has been driving m-commerce significantly these days.
While mobile phones allow customers to shop on the go, PWAs enhance the user experience. Big brands believe that providing exceptional user experience is instrumental in defining success for them. A PWA can lead to three times faster success as compared to a traditional site.
PWAs are different from native apps and refer to a combined approach such that the application developed works as a website as well as an app. They are not to be downloaded from the play store, however, they provide an app-like experience by being easy to use and prompt.
Basically, PWAs present the best of the native app as well as the web to the customers. The features like the need for no installation, the ability to work similarly on all browsers, the ability to add it to your home screen, quick loading, and lesser consumption of data make it a lucrative option in the eCommerce realm.
Opting for PWA can be a great strategy in 2023 if you are willing to increase your mobile conversions in the coming year. You can collaborate with Iotasol to get proper insight on how to get started with PWA and what should be the strategy for it.
e. Customer experience as a driving element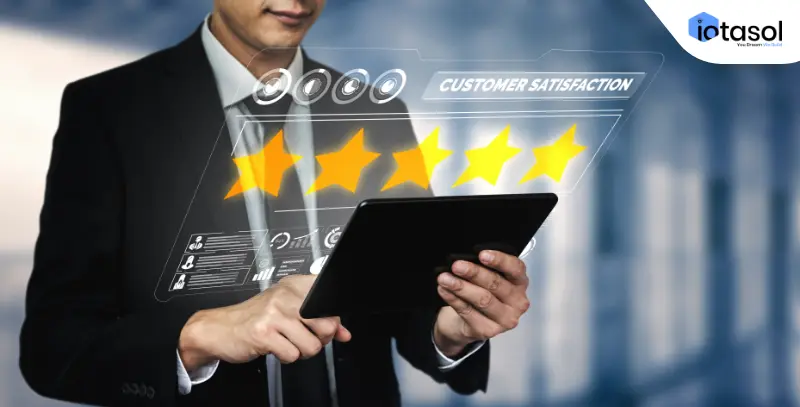 E-commerce is not an unknown space anymore. The competition is increasing by the day. The pandemic has provided a boost like never before to the 'digital-first' approach for businesses worldwide. In this scenario, customer experience becomes indispensable to stay ahead of the competition.
Brands are finding innovative ways to provide better customer experience. Adopting trends like 3d, augmented reality, virtual reality, video, etc. can play important role in defining the customer experience and raising levels of satisfaction among customers.
Video becomes a medium of interaction for customers and ignites a spark and connection with your brand. Similarly, virtual try-on using AR/VR can play an important role in making the customer press the checkout button by increasing their confidence in your products.
Conclusion
As an eCommerce business owner, you must be aware of the fact that there is always so much to do but you have to stick to your constraints and always prioritize wisely. The same goes for following eCommerce business trends for 2023, you have to see what can work best for your business type and prioritize accordingly.
For instance- if you deal in customized gift items designed for particular occasions and customers, voice search won't serve your purpose in any way. So, you have to keep usability in mind from both the customer's perspective as well as your operations' perspective.
Getting in touch with a stable technical partner or discussing your business with an expert can be one way of approaching this in a mindful way.
Also Read