Important tips for choosing the right app development platform
Whenever a new client decides to come onboard with Iotasol Pty. Ltd., the first few questions they generally ask us are – What things should we consider before we build the mobile app? or How much does it cost to make a mobile application? Another commonly asked question is, What platform is the best to develop a mobile?
In this blog, we will be explaining the dominant types of mobile app development platforms and who uses them, as it is will determine the success of the mobile app in the market.
Mobile apps offer the end-users with more convenience and a smoother user experience. Whatever the niche is-retail, gaming, health & lifestyle, a mobile app helps engage with users more frequently. The global mobile application market size was valued at $106.27 billion in 2018 and, is projected to reach $407.31 billion by 2026, growing at a CAGR of 18.4% from 2019 to 2026. Thus, making it inevitable for businesses to develop a mobile app for their growth in the market.
However, you must ensure that your app is unique and compelling. Therefore, your mobile app must integrate the legitimate spread of features and offer enhanced performance with an enhanced customer experience.
While it is easy to start developing a mobile app, the actual development and execution are not as straightforward.
Let us see which points we must consider before choosing the right platform for our mobile app development.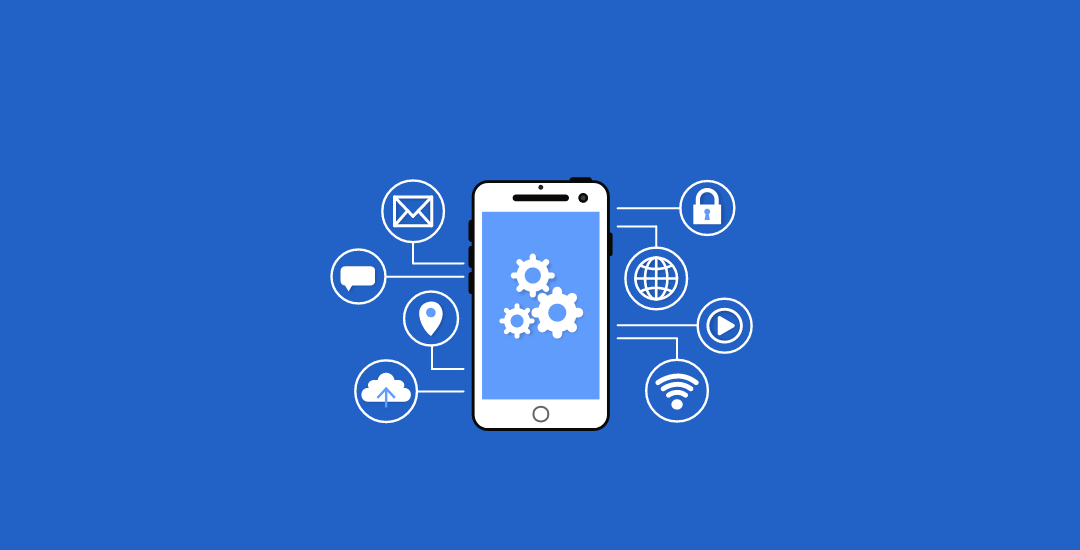 1. Research:

First and foremost, the thing to do is do research. Mainly market research and the current mobile app trends.

Market Research:

Doing market research will help you get pragmatic insights about similar apps already in the market, how they are helping solve the problems and the techniques the competitors are using to outdo.
Being aware of the top mobile app development movements in the market will help you plan and chart your app development for a robust and feature-rich result.
2. Evaluate your audience:

Analysing the right audience is paramount in mobile app development. The serendipity of your mobile app depends on the target audience as it plays a crucial role in the mobile app development process and for app growth.
You can ask the following questions in the survey while identifying the target audience:

✔ Who will use my application? The industry, location, demographics.
✔ What are the problems that my mobile app will be solving?.
✔ How will my mobile app add value the end-user's lives? .

These will help you to meet customer expectations and thus generate more revenue.
3. Features:

In both Android and iOS apps, the functionalities work differently. Some device-specific features become crucial for your mobile app to run your app seamlessly. Some of these features are
Simplicity:

Easy navigation is imperative so that your customers can access the information quickly and easily and, it would ease the usability of the features.

Speed:

The speed should be fast, as slow-loading pages generate substantial frustration.

Image resolution::

You need high-definition and explicit images to make your user experience flawless. You also need to work on the image resolution.

Push notifications:

They are personalized and targeted messages sent to the end-user. They notify the end-user about various activities in the mobile app.

Colour Schemes:

Choice of colour plays a vital role in giving the mobile app a professional yet stylish look. Hence, the colours need to be appropriate to what the mobile app offers to its end-user.

Updates:

You need to send out updates regularly to improve the product quality.
Looking to build an out-of-box mobile app?
4. Cost of developing a mobile app:

Calculating the cost of the mobile app development will help allocate the budget properly across all the stages of development. Some elements that assess the cost of mobile app development:
Who will be responsible for mobile app development?
Outsource the app development
Hire a mobile app developer
Maintenance
Release app updates
Marketing
5. User experience:

The user experience of the end-user matters a lot and plays a crucial factor in making your app a successful one. Hence, if you fail to provide users with an excellent user experience, there is a high possibility that your users won't be using the built mobile app.
A user experience defines the feel and looks of your app and the engagement rate it offers with your business and services.

A great user experience has the following characteristics:

✔ the value it provides
✔ ease of use
✔ provisions for seamless integration with third-party providers
✔ enhanced performance.
✔ optima speed
✔ effectiveness for your target audience.

We are now aware of the five crucial facts that determine the right platform for our mobile app development.
Let us comprehend the different types of mobile apps. You can pick between either Native or Hybrid platforms. The best choice for your app will depend upon your requirements.
Here are the key features of each type of mobile app development to help you choose the right one for your product.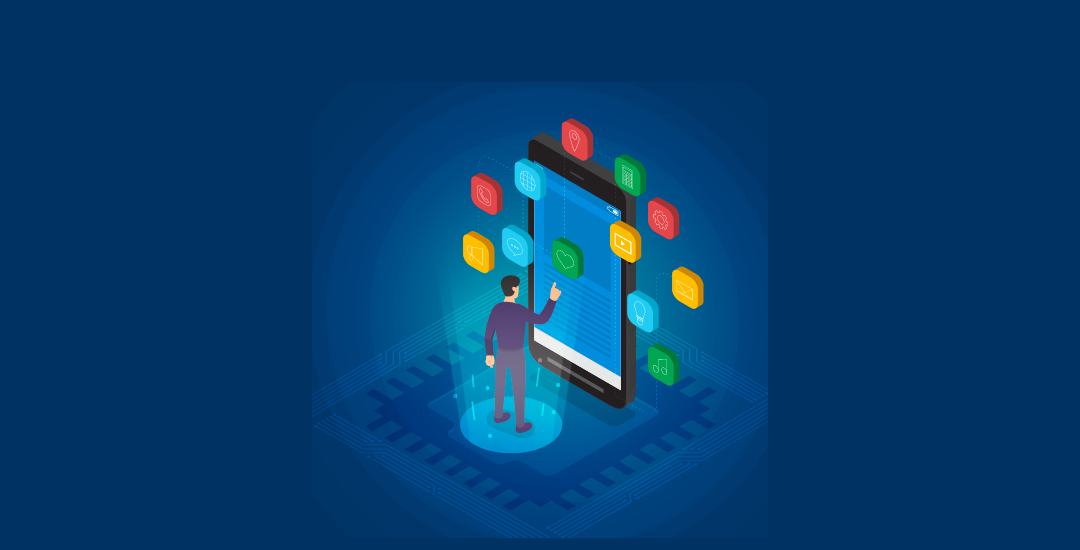 1. Native Mobile Apps:
Native mobile applications are the ones that are large and do heavy processing. They provide the best user experience, excellent optimization, and are fast. Native applications are generally expensive and preferred by gaming applications because they need a lot of development and support. Also, native applications have to be developed separately for iOS and Android i.e., there is native android development and native iOS development.
Because of this, native apps impel to operate effortlessly, are highly responsive and offer a better user experience. Developers have complete liberty to develop and customize the app.
The two best benefits of developing a mobile app in a native environment are:
→ it can function offline.
→ The app aims to be the most secure.
The only drawback of native apps is that they require intensive work and thus requires higher funding. The reason is that the developers need to create unique procedures for each functionality of the app the time taken to develop a native app can also become significantly longer.
The built app further requires comprehensive testing and quality checks as it intends to run on two platforms instead of one.
You might not be able to make fresh features available on both platforms concurrently because of the comprehensive coding process required for each.
2. Hybrid mobile applications:
Also known as cross-platform applications i.e., the application has to be developed on a common platform for Android and iOS. The overall development and maintenance of the application are comparatively low, and it works on all the platforms. However, they are not highly optimized like those of the native applications.
Hybrid mobile app development strives to resolve many of the issues built-in in native apps while delivering the same benefits. A hybrid mobile app is built using either HTML5, JavaScript or CSS.
The preeminent edge of a hybrid mobile application is that the time required to develop it is considerably lower than a native app. As most of the code is done simultaneously for both platforms, these apps are released exceptionally faster.
Hybrid apps do have their set of drawbacks, like-
→ The user experience can be relatively slow in a hybrid app compared to a native app.
→ Hybrid apps also rely on open-source frameworks, which can be quite limiting for developers.
Want to know what technology would suit your business app?
Lastly, let us see who should use a Native platform and who should use Hybrid.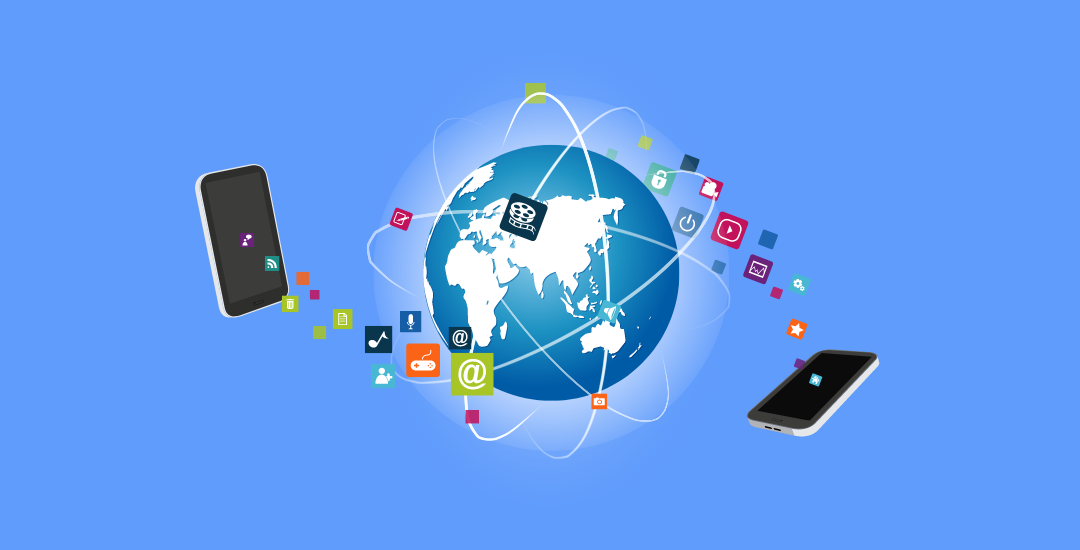 1. Who should use Native Mobile Apps:
If costs aren't a consideration to your business and if you want to ensure a seamless user experience, then building a mobile app on a native platform is the best option.
2. Who should use Hybrid Mobile Apps:
If time is of the crux to you and you don't have the resources for a native app, a hybrid mobile application is the best option. You can enjoy the best of both worlds by custom-coding your hybrid app to add additional features.
To conclude,
There is no exclusive formula to choose the best framework for mobile app development. Picking the correct framework depends mainly on your business requirements. Both types of app development platforms come with their unique set of pros and cons. Before choosing between the two, make sure you list out your app's objectives and available resources to help guide your decision. Ensure that a framework has exceptional community support, fulfils the requirements, caters to the problems, assures security, and is flexible for future enhancements should be chosen.
Also Read