Online Ordering: Why It is Crucial and How to Do It Seamlessly?
Online ordering has thrived with time and eventually altered the way restaurants function. Not to forget the internet and technological improvements that impacted the procedure.
Today, with most people spending a big part of their day on the internet, customers seek convenience and expect safe and hygienic doorstep delivery of their favourite foods. The 2020 CoVID-19 pandemic surged the demand for online restaurant ordering, and the trend will continue to grow among restaurant consumers for years to come.
Providing online food ordering is also considered a proven restaurant marketing strategy that increases the revenue, sales, and profit margin. Hence, the restaurant owners and managers always look for solutions that allow consumers to place orders online and have food delivered swift.
Now that the trend of online ordering is at its highest peak, it is gaining importance for restaurants to enhance customer loyalty and boost the ROI. Undoubtedly, online ordering and delivery systems are slowly becoming a norm as more restaurants adapt to this business model.
In this blog, we shall discuss why online ordering is imperative and how to integrate it seamlessly.
An analysis conducted by Statisca.com proclaimed that the average revenue per user (ARPU) in the Online Food Delivery segment is projected to amount to US$175.81 in 2022, and the number of users is expected to amount to 2,655.9m users by 2026.
User penetration in the Online Food Delivery segment will be at 25.3% in 2022.
Looking at the latest stats consumer behaviours will continue to affect how businesses operate in the restaurant industry. Especially online ordering and delivery are gradually becoming a standard among restaurants.
Online ordering and delivery system is paramount for a modern restaurant. It contributes to higher sales volumes and greater customer satisfaction.
Looking at the current stats by Upserve.com, the prospect is still prominent and appealing. About 60% of customers order food at least once a week, and 31% order online at least twice.
What is online ordering?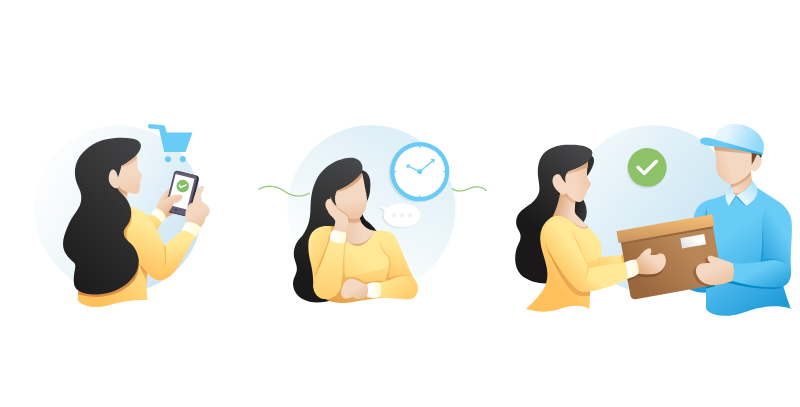 Per wisegeek.com, online food ordering usually allows customers to pay for their food using a credit card, and then the restaurant delivers it directly to their home or office.
Online food ordering could be called the response of the Internet to the desire for delivery food. And with compelling ordering software, a restaurant can trade food straight to consumers without any involvement of an external portal.
Using this method, the customer orders directly from the restaurant via a website or mobile app. They skim the menu available online and select the items they would like to order. The customer then pays the total amount, and the food is delivered to their desired location, or they can opt to pick it up themselves.
The other option is to use an online food delivery platform like Uber eats or Zomato. These companies act as a middleman between the restaurant and the consumer, a prominent element of the traditional restaurant delivery model.
How does online ordering work?
An online food delivery platform takes orders from its consumers and routes them to restaurants. They then handle the delivery process themselves. Using such a platform allows the consumer to browse the restaurant's menu, read other customers reviews, and make mobile orders on the same app.
Payment can be made online through debit or credit card or cash during delivery or pick up at the restaurant or select location. All information about the order is available on the ordering mobile app to make the process seamless. The app also informs the customer about the quality of food, the total time it will take to be prepared, and when the food will be ready for pickup or the time it will take to be delivered.
The recent upsurge of mobile apps and lockdown caused by the CoVID-19 pandemic has made it critical for restaurants to keep up with online food ordering and delivery systems.
The recent trend and stats indicate that online food delivery apps are an indispensable element of running a successful restaurant. A restaurant without such apps may find it challenging to stay afloat in a tough competitive market. 
While third-party apps like Delivery.com, Uber eats, GrubHub are great options for allowing your consumers to get their favourite food delivered at their preferred location, an in-built mobile app is likely to be more promising if implemented correctly.
Let us help you creating Mobile App for your Restaurant
While online food delivery mobile apps and websites provide a gateway for customers to place their orders, the process is complete by integrating them into the restaurant point of sale (POS) system.
This ensures that the order reaches the kitchen and gets delivered to the customers.
Without a well-built program, the restaurant delivering the order as placed may be unattainable. The likely consequences comprise incorrect orders, erroneous sales reports, and performance analytics.
Not to forget that the lack of a well-built program may also impact communication between customers and the kitchen negatively, leading to faltering times and escapable order blunders.
Advantages of Online Ordering System
Before we dive into the crux of this blog - how to build an online ordering mobile app, let us first take a look at various advantages of having such a system in place.
1. Easy ordering process
In the good old days, people had to make calls to place orders or navigate for a take-out, then wait for the food to be prepared and delivered. Many times, there would be errors due to mistakes in placing or noting down the order. This cost both time and money for both parties and isn't the best solution for people with busy lifestyles.
Then what is the best solution? Simple, switching over to online ordering.
A digital platform like a website or a mobile app will make the ordering process easier for customers and also simplify restaurant operations.
A functional online ordering system can make day-to-day operations more productive. When end-users place an order online, they can browse the menu at their leisure and get familiar with add-on deals and offers that the restaurant offers.
Eventually, this can lead to an exponential increase in the total sale value per order.
2. Well-organized customer and order administration
An online ordering system for Restaurants helps enrich the customer-restaurant relationship (CRM) by providing end to end services. It comes equipped with a complete sales dashboard with information about new/active/cancelled orders, lifetime sales details, etc. Reporting monthly, half-yearly and annually becomes easier.
An in-built order management system helps streamline the entire ordering process right from placing an order to final delivery.
An efficient online ordering system also helps send real-time notifications via email, SMS or in-app push notifications helps the restaurant staff make the order execution faster.
Additionally, if this software is equipped with GPS ability, it helps ensure timely and fast deliveries.
3. Convenience over everything
Thanks to the CoVID-19 pandemic, so many people are avoiding crowded areas and prefer enjoying their favourite delicacies in the safe comfort of their homes.
Hence, online ordering allows customers to order anytime, anywhere using their mobiles, tablets or other handheld devices. There is no need to come down to the restaurant or call. With a mobile app, the customer can simply place an order avoiding any hassle. A mobile-friendly website or app will make sure that you never lose a customer.
4. Wider reach
With safety protocols to maintain social distancing and limited seating capacity, with online ordering, you can reach thousands of people at a time and cater to a much larger number without having to make any additional investment in staff, infrastructure or risking the safety of people. All you need is a well-integrated online ordering system, and you are good to go!
Lastly, let us dive deep into:
How to build an online ordering system seamlessly?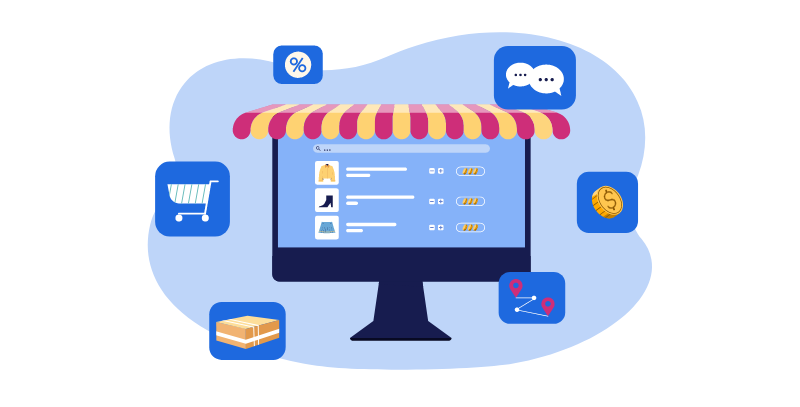 1. Create A Well-designed Website/App
Firstly, know that food delivery orders come from multiple online channels. Therefore, it is compulsory to create a well-designed website/app and optimize your online menu.
Then, integrate it directly with your POS (Point of Sale).
Create an online menu that is easy to read and should contain all the necessary information such as price, quantity, special offers, etc.
Do not forget to mention clear instructions for the customers to order. Creating a clear CTA (Call to Action) with a prominent 'order now' button can make it easier for customers to place online orders.
2. Encourage Transparency
Maintain a transparent relationship with your customers. That is why you need to concentrate on harbouring a good communication flow. This helps build customer loyalty. Convey all the essential information with your clients, like - different ordering channels and average shipping time. This helps meet your customers' expectations and deliver better service to them.
3. Utilize social media
Social media plays an influential role in improving brand awareness for your restaurant. Hence it is advised to promote your business across multiple platforms to improve the business ROI (Return of Investment) and gain a broader audience.
Advertise your online food ordering facility explicitly on social media channels. Provide your restaurant's mobile app and website link on your social media handles.
Got some questions to ask?
To wrap up,
Online ordering and delivery systems is a booming industry at the moment. Thanks to the 2020 pandemic, people are now looking for options to stay home and safe.
Whether your restaurant is relatively new or well-established, building strong customer loyalty today demands incorporating online and offline touchpoints to provide a seamless experience to the customers.
With delivery orders increasing, providing a smooth ordering experience will improve your restaurant's prominence and augment customer loyalty.
Let us know if you find this blog useful? If you are looking to build an online ordering app and a POS system for your restaurant, we are here to help!
Also Read