Tune into the Cloud: The Umbrella of Services
Table of Content
1 min read
The cloud is all the rage, and businesses are racing to use it. However, each business has unique requirements and objectives when it comes to using the cloud. A broad term used to describe Internet based services and development is cloud computing. The Internet is represented as the cloud. The numerous services offered over the cloud take care of the variances in demands and expectations, which makes everyone's adoption of cloud technology easier.
Cloud data, applications, services, and infrastructure are defined by a variety of factors:
Remotely hosted: The infrastructure of another party is used to host services or data.  
Ubiquitous: Any user or an organization can access services or data from anywhere.
Commodified: As a result, a utility computing model resembling that of conventional utilities, such as gas and electricity, is produced.
In general, one can only pay for the services they use.
From services that provide infrastructure for storing enormous amounts of data to services that enable developers to create software over an Internet platform, there are many cloud services available.
For the majority of organisations today, the internet is one of the primary growth factors. They can send emails, interact with clients, and promote their services for a lot less money than they would have to pay for television advertisements.
All businesses, no matter how big or small, are transferring their IT infrastructure to the cloud. It has changed the game for IT businesses. With the cloud, businesses of all sizes can centralise data, creating new opportunities.
Most firms now depend heavily on cloud computing. A certain cloud type can operate for you regardless of the type of business you have.
Industry insiders applaud this technology and think that it will continue to advance in the future years.
Without a doubt, it is very advantageous to small enterprises, but let's dig in to understand its pros and cons for an organisation.
1. The Pros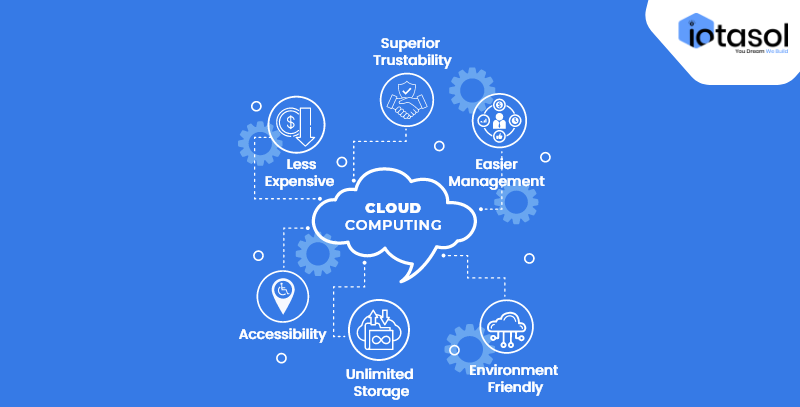 a. Less expensive for businesses
A small or medium-sized firm can save a lot of money by using the cloud. It implies that the business won't have to invest in any local servers, which could reduce its capacity to turn a profit
b. Superior Trustability
When using a cloud computing solution, a specialised team of professionals takes care of all the upkeep. That might not be affordable for a small business. Cloud computing businesses, however, have the assets and staff required to guarantee that the system has an uptime of at least 99%.
c. Easier Management
The organization's IT management is made simpler by cloud computing. The company can afford to engage a small IT department, but it will solely be responsible for controlling end-user experience.
d. Accessibility
You can access services from any location in the world if your company is cloud-based. It is crucial for a business that wants to grow its influence internationally. For a business that has local servers at its physical location, that would not be practical. It could be difficult to communicate with them from halfway across the world.
e. Unlimited Storage
An organization would need to purchase the physical infrastructure that is most effective for the business if there were no cloud. However, one would never know when one might need to increase the storage space as per the availability of the company. There is no need to be concerned about running out of IT capacity, for instance, if the company receives some unanticipated good fortune, an organization can easily scale the storage as the demands grow so all thanks to the cloud.
f. Environment Friendly
A company decreases its energy use by not having to purchase any physical servers, which enables it to lessen its carbon impact. The cloud is a finest option for a business that wishes to improve its environmental friendliness.
As a coin has two sides so there is nothing an organization gets without some compromises so with the pros of cloud there are cons as well.
2. The Cons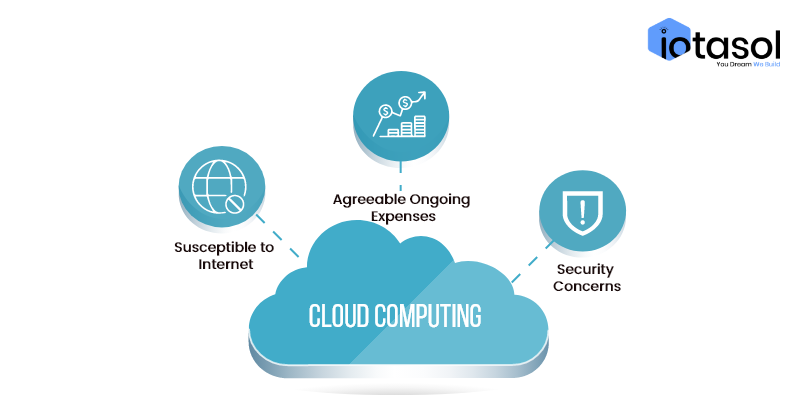 a. Susceptible to Internet
As long as there is an internet connection, operating the business on the cloud is fantastic. The entire operation comes to a halt when the cloud computing provider's internet link is lost. Even the best cloud computing service company occasionally face outages. If the company relies heavily on the cloud during that time, no transactions can be completed.
b. Agreeable Ongoing Expenses
The initial financial investment in cloud computing is minimal. An internal server, though, might end up making sense in the long run. Cloud computing will force an organization to pay a recurring monthly fee in addition to a significant up-front expense and IT upkeep. If an organization want access to our data, they must pay this amount each month or annually. These elements will influence the decision. Make sure the cloud will genuinely help to save money by carefully weighing the costs.
c. Security Concerns
Not all businesses should use the cloud. Some information is too delicate to be stored in the cloud. By relying on the cloud, businesses with strict regulatory requirements may expose themselves to legal action. One put their trust in a third party to protect the data when one saves firm information in the cloud. Such a third party might not feel required to give an organization the strong data protection that it requires for its unique circumstance. When using the cloud, the organization are bound by the same general data protection policies that they provide to all of their customers. It could be challenging for anyone to figure out if outside parties are accessing the data in such a situation.
The benefits of cloud computing clearly outweigh the limitations of using cloud. Businesses that use managed services in conjunction with cloud technology may communicate information more effectively, reduce the likelihood of many human errors, and make decisions more quickly. As a result, they are more productive because they are concentrating on other important things. Business continuity and catastrophe recovery are made possible via the cloud. By staying on-premises in the modern world, one faces the danger of losing ground to their rivals and the competitive edge. An organization can build a sustainable growth plan for its organisation and future-proof it with a solid cloud strategy.
Also Read